Oily Skin
If you suffer from oily skin, we can perform a skin analysis to help you find a skincare product that will best for your needs!
Book Your Appointment
What is
Oily Skin?
Oily skin is acne-prone skin that contains open pores, pimples, blackheads, and a shiny complexion. There are sebaceous glands under each of our pores producing sebum, a natural oil. When a person has oily skin, their sebaceous glands are enlarged, producing too much oil, causing the skin to feel greasy and appear shiny. Oily skin tends to be hormonal, as your hormone levels affect oil production.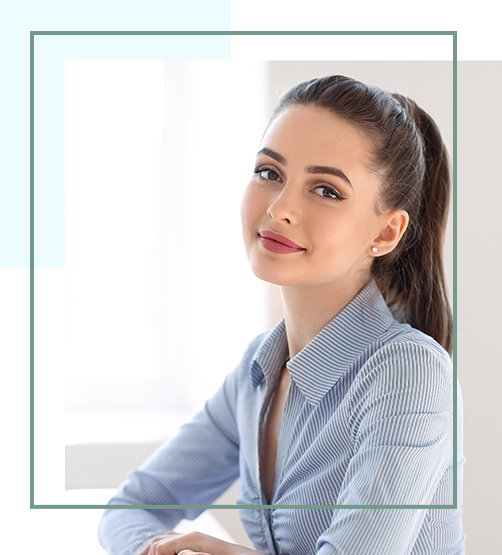 A common misconception to treating oily skin is to dry it out, which makes it even worse! Drying out the skin triggers it to produce even more oil to compensate, best treatment would be to hydrate it the skin so it isn't producing as much oil as before, creating a balance.
Oily skin requires more cleansing, but it's most important to balance out the barrier function by hydrating the skin.
Using the correct skin care products for oily skin can make a huge difference in controlling the amount of oil to the face. It is also common for people with oily skin to experience breakouts due to the excess sebum mixing with dead skin cells and clogging the pores. iS Clinical and SkinMedica both carry products that cater to oily skin and help to control it.
Available Treatments
iS Clinical
iS CLINICAL products assist with blemish-prone skin by clearing out clogged pores, controlling oil, and protecting the skin from future irritation and breakouts.
Active Serum
iS clinical's most popular product- treats blemishes and reduces the appearance of large pores.
Tri-Active Exfoliating Masque
A safe and effective physical and bio chemical exfoliator combined with Salicylic Acid and antioxidants to treat blemish-prone skin.
Cleansing Complex
An excellent cleanser to deep cleanse the skin with antioxidants and bio-nutrients to clean out pores without over-stripping the skin of natural oils.
SkinMedica
Skin Medica- advanced skincare line providing clinically tested ingredients to help tackle skin concerns.
The Acne System
Simple 3-step system to clear up breakouts.
Acne Treatment Lotion
Helps reduce acne blemishes, whiteheads, and blackheads with the antibacterial agent Benzoyl Peroxide 2.5%.
Purifying Foaming Wash and Purifying Toner
Purifying Foaming Wash and Purifying Toner each contain 2% Salicylic Acid, an acne fighting ingredient.
Fire & Ice Facial
The Fire & Ice Facial is an intensive clinical facial that is designed to resurface the skin rapidly and safely with little to no down time. It is a professional treatment that allows for the reduction of fine lines and wrinkles while smoothing and softening the skin, encouraging cellular renewal.
Treatment Benefits?
Adopting a thorough skincare regime using products to treat the breakouts while controlling the oil can effectively improve the skin's overall texture, thus resulting in healthier skin.
Request a Consultation
If you suffer from oily skin, we can perform a skin analysis to help you find a skincare product that will best for your needs! Request a consultation with us and let us help you with your journey to better looking and feeling skin today.
Book Your Appointment