If you suffer from dry and oily skin, we can perform a skin analysis to help you find a skincare product that will best fit your needs!
What Is

Dry Skin and Dehydrated Skin?
There's a difference between dry skin and dehydrated skin. They're two different skin types/conditions. dry skin lacks oil, while dehydrated skin lacks water.
Dry skin is marked by cracking, itching, and scaling. Dehydrated skin can be developed even when one usually has oily skin. Dry skin, also known as xerosis, is a common condition that causes the skin to become rough, scaly, or flaky due to lack of necessary water in the epidermis layer. There are different factors that can cause dry skin such as the environment we live in, age, medications, or could be a symptom of other skin conditions such as dermatitis.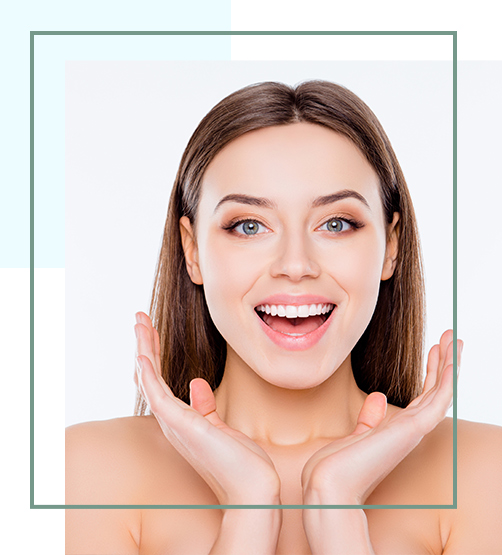 At Beautilase MedSpa, we carry skincare products that assist in improving the overall texture and health of your skin. iS Clinical and SkinMedica are both lines whose products contain advanced formulas that help leverage our skin's natural healing properties to transform your skin from the inside out.
iS Clinical
iS Clinical carries products that hydrates the skin barrier while keeping the skin protected.
A moisturizer formulated with pharmaceutical-grade botanicals and peptides to hydrate the skin, while helps to protect the skin from environmental aggressors.
This luxurious cleanser deep-cleanses while keeping the skin nourished. With ingredients like raw honey, royal jelly, and papaya enzymes to cleanse and exfoliate the skin, Warming Honey Cleanser with leave the skin velvety smooth.
It's important not only keep the skin hydrated but also protected from the environment. Eclipse SPF 50+ provides UVA/UVB protection with transparent titanium dioxide and micronized zinc oxide, and antioxidants to keep the skin supple.
SkinMedica
Products from the SkinMedica skincare line also assist in restoring the skin's hydration and moisture balance.
Contains peptides and a patented Ceramide technology to restores skin's natural barrier function.
An oil-free moisturizer with hyaluronic acid, Vitamin E, and Vitamin C to improve the hydration levels of the skin and not clog pores.
HA5 Hydrator has 5 different types of Hyaluronic Acid which each binds 1000x to water's molecular weight trapping water inside the skin.
Using the right skin care products for dry skin will create a protective layer of moisture to the skin. It will keep the skin softer, smoother, and help reduce or reverse the symptoms associated with dry skin.
If you suffer from dry and oily skin, we can perform a skin analysis to help you find a skincare product that will best fit your needs! Request a consultation with us and let us help you with your journey to better looking and feeling skin today.